WE'RE IN IT TOGETHER
We are living in an unprecedented era. The dual pandemics of white supremacy and COVID-19 are drawing worldwide attention to the deep economic, social and environmental injustices of our time.
This moment requires urgent action. We are called to fiercely and uncompromisingly affirm and protect all Black and Indigenous lives from ongoing police brutality and centuries of systemic oppression, and to do so for the sake of all of our humanity.
These times also call for deep reflection. While we sense tremendous possibility for a more compassionate and just world in this moment, we know that we need to sustain ourselves and each other for the movement. Although the world is showing an incredible readiness for change, the outcome of this pandemic and the largest civil rights uprising in recent history is not fixed. At this inflection point, it is crucial that we do not return to business as usual. Realizing this potential will require significant culture change.
OUR APPROACH
At Courage we focus on building compassion-based, anti-oppressive, healing-centered, transformational and visionary practice communities. Rather than addressing only systems change or personal change alone, we support our communities in developing multi-level transformative approaches that integrate contemplative practice with sustainable action. CoC believes that systems of oppression live in our bodies and our cultural practices, and thus we cannot simply legislate--or meditate--our way forward. Justice is a practice. Anti-racism is a practice. Beloved Community is a practice.
Our approach leverages spiritual, contemplative, psychological, philosophical and somatic lineages to support our practice of building "Beloved Community." To us, "Beloved Community" calls people into living together in life-affirming ways, with radical levels of trust, vulnerability and cooperation. Beloved Community practices call us to strengthen our capacity for care, connection and accountability.
Captured by the acronym RISE, Courage's blueprint for nurturing communities of practice begins with love. We see love and care as the foundation of any beloved community, for sensing that we are held in community--and therefore not alone in the work--empowers our courage. Following this grounding, we resource ourselves so that we may:
Recognize the systems that cause and perpetuate injustice and oppression;
Initiate reparative, restorative, healing;
Sense into alternative possibilities that exist in the here and now that may become the norm via collective action; and then
Embody "Beloved Community" via transformative cultures of practice that are willing to show up fully and take risks.
ABOUT THIS COURSE
This course will provide an introduction to Courage of Care's 5-part blueprint. Each live, interactive practice session will focus on a mode of the blueprint. You will also receive a pre-recorded talk and guided practice each week to support your learning throughout the course.
Live sessions will be facilitated by a team of Courage facilitators including Ana Hristić, Brooke Lavelle, Vaishali Mamgain, Ed Porter and Martin Vitorino. Sessions meet on Thursdays,October 1st-29th, from 5-6pm PT/8-9pm ET.
Can't make those sessions? You are welcome to register for the course as a self-study and practice at your own pace.
JOIN US & BRING YOUR PEOPLE
We offer a sliding scale registration for all of our programs in service of racial and economic justice. Register with a friend and take 50% off of your program tuition!
(A portion of our proceeds are donated to people and organizations that have inspired and made our work possible. Another portion of our proceeds goes to support and sustain our organization. Facilitators receive modest honoraria in accordance with racial and economic justice.)
ACCESSIBILITY
Closed captioning is available for live Zoom sessions. Pre-recorded talks also include CC.
Your Instructor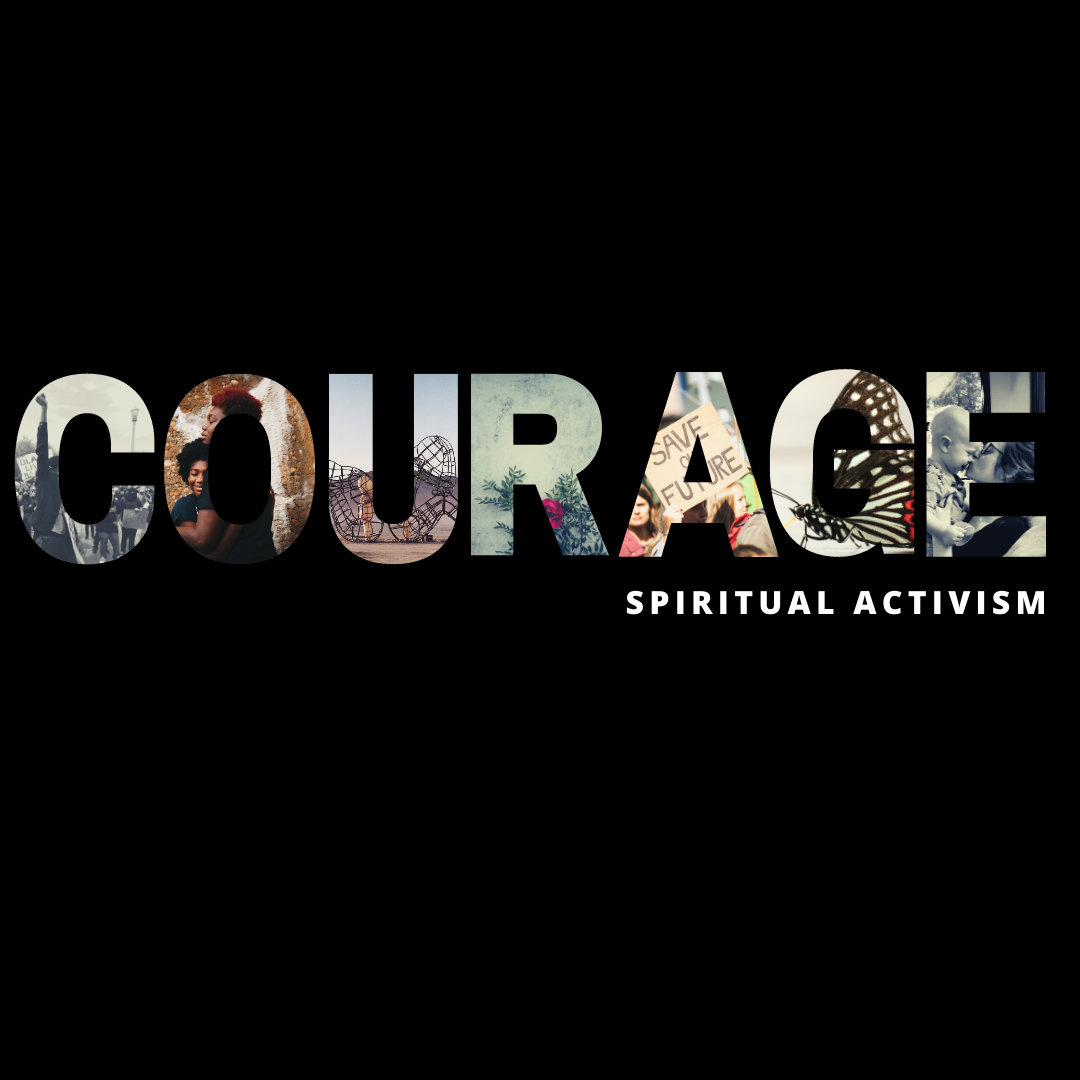 Our core courses are designed and produced by our multi-generational, multi-racial, multi-faith and multi-disciplinary team of caring and committed facilitators with years of experience in education, health care, social work, contemplative studies, community organizing and activism.
Learn more about our Courage family here: http://courageofcare.org/team-courage/
Course Curriculum
WELCOME!
Available in days
days after you enroll
SCHEDULE AND LOGISTICS
Available in days
days after you enroll
COURSE WORKBOOK
Available in days
days after you enroll
Frequently Asked Questions
How long do I have access to the course?
You will have access to video teachings and recordings for 30 days after the conclusion of the course (i.e. through November, 2020). The workbook and guided audio practices are yours to keep!